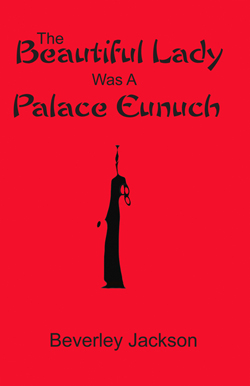 Author: Beverley Jackson
Paperback: 170 pages
Publisher: CreateSpace (June 9, 2011)
Language: English
ISBN-10: 1456511483
ISBN-13: 978-1456511487
Description
The Beautiful Lady was a Palace Eunuch, unfolds in China's Forbidden City. An exploration of art and artifice, the erotically charged work of historical fiction is a revealing study of Asian aesthetics in its own right, albeit one with a razor-sharp edge.
Her first novel, Jackson's scintillating story of a boy named Li opens in the early 19th century with an unflinching look at cultural norms. Li's mother has him castrated at the age of 6, a desperate grasp at a future for her son, one of servitude in the Imperial Palace. With his porcelain doll features and songbird voice, little Li gains swift entree to the palace's eunuch acting school and trains for the Chinese opera. But further suffering and cruelty await. To clinch his performance in coveted female roles, the boy's feet are forcibly broken and bound into tiny "golden lotus," a status-boosting disfigurement by tradition exacted upon young girls. And among his teachers lurk violent lao koun ("impotent old roosters"), sexual predators rumored to exploit their classroom charges.
"The Forbidden City had 30,000 eunuchs in residence at its zenith," Jackson says, "some of them splendidly dressed, on ceremonial days with dragons of gold stitching slithering up and down their robes. To my knowledge, there has not been a novel about eunuchs in China. I wanted to show what life was like for them behind those imposing red walls." Luck and discipline bring shape to Li's life. Word of his burgeoning talents reaches the Empress Dowager Cixi, whose royal patronage allows him to flower: publicly as an opera star of cool and elusive beauty; behind closed doors as a fervid hoarder of magnificent gems, his growing obsession as means of escape from the palace confines.
Jackson's tale follows Li from the Forbidden City to Peking, then Shanghai, where, in a bid to gain control of his destiny, he transforms himself into the alluring and wealthy "Lily Ying," a bejeweled fashion arbiter amid the high glamor of the 1920s and '30s. Such mainstream success has its own price, however, giving rise to a dangerous rival who unleashes dark underworld hoodlums to seize Li's treasures at any cost. Will Li avenge the lao koun's vile legacy, come to terms with his past, and outwit his enemies in Shanghai? Between palace training in the courtly arts, martial arts, and the lethal blow of his "lotus feet," this refined presence reaches a paradox of self-mastery. After all, who would ever suspect the elegant "Lily" of murder?