Today I'm going to tell you about something that I really meant to tell you about in late autumn but the holidays interfered. Well a bit late but……………
The king in my title won't be found on any throne with a crown on his head and beautiful courtesans at his feet. He will be found in deciduous and coniferous forests and tree plantations. I speak of that treasure The Porcini which translates from Italian to English as Piglet. Not a very noble title for a king really is it! His royal relatives in France are called Cepes and they are found in the same environment. There are all those technical names like Boletus edulis and family of Boletaceae and Class Agaricomycetes — well you know those complicated names. At least his Kingdom is simple Fungi – that I understand.
The Porcini is actually found in many other countries including the United States but its just not the same. The Italian king of mushrooms reigns. Only in France with the Cepes do you get that other worldly fragrance and flavor the Italian Porcini offers. It's an earthy flavor which is understandable since it is found hidden beneath chestnut trees in woods, or nestled into dead pine needles beneath the trees in aged pine forests. Foragers in the autumn seek these treasures in secret places known only to them. Finding the big fleshy cap atop its short round stalk is the prize reward for day long adventures in the forests. That cap can grow as large as 14 inches in diameter, but that's a rare king indeed.
I was fortunate enough to have the opportunity to handle a large batch of this giants which I describe in my forthcoming book Living Like A Rothschild. "It took several visit to Chateau Mouton in Pauillac near Bordeaux before I won the semi-respect of baroness Pauline de Rothschild's renowned chef Mesma, considered the finest private chef in France, for my culinary knowledge. Mesma wasn't the least bit impressed with all my culinary studies from the Oriental Hotel Bangkok to Robert Carrier in London to La Varenne in Paris and many other famed chefs of the past in between. However by my third stay at Mouton Mesma finally at least appreciated my tremendous enthusiasm for the gigantic fresh cepes brought to him by peasants who foraged the forests and brought their finest to Mouton for the baron's table. I was paid the honor of being allowed to watch Mesma's assistants prepare the cepes, then saute sections of the stems in oil. He even let me take some photographs of the delicious mushrooms in their uncooked splendor. It wasn't until the following autumn however that I was actually allowed to help prepare the gigantic cepes with my own hands.
As I said domestic porcini/cepes just aren't the same. Nor are the dried versions brought from Europe. They do have their own distinct flavors and I actually prefer to use the dried Italian porcini in making mushroom soup. But oh the rare beautiful real thing!
Well this had to be leading somewhere and here it is. One day late autumn I dropped into a small very fine Italian restaurant in Santa Barbara called Via Maestra 42 for a late lunch of salad made from fresh baby calamari flown in twice weekly from Italy, Waiting in line, there's always a line even at three in the afternoon when I usually get around to lunch, I was trying to avoid looking longingly at their incredible pastry display or the refrigerated case of gelato also brought from Italy. And what caught my eye but a display of The King. Big beautiful real fresh Porcini. The other people in line looked at me suspiciously as I went into total raptures over what they perceived as nothing but big mushrooms. I let people go ahead of me in line as I studied each specimen carefully through the glass that protected them. At $19.95 a pound I wasn't rushing into a purchase without thorough scrutiny. I finally chose one perfect specimen about six inches in diameter, just the right color. My Porcini weighed in at just under half a pound. The young Italian woman who waited on me handled it beautifully, with true respect. Not the worship I displayed but good honest respect. She packed it carefully for its journey to my kitchen. And as I started to leave I remembered I hadn't had lunch yet, so I returned for my calamari salad after placing the king on a chair of his own.
And what did the future hold for my king? For dinner I wiped him gently, sliced him skillfully, sauteed him in lovely white Meyenberg goat milk butter supplied to me by Carol and Bob Jackson who keep my refrigerator stocked with this, as well as chive goat milk cream cheese, and chevre cheddar cheese (a very interesting new product). The king was joined by a salad of super crispy Sierra lettuce and heirloom tomatoes, and a glass of vintage Pol Roger champagne. It wasn't Joel Robuchon's or Grand Vefour or Guy Savoy restaurants in Paris or the best of dining spots in Italy — but it could have been. It was that good!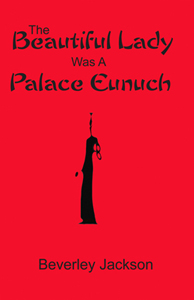 By The Way
This blog was started to sell my new book and I keep going off on other topics. Please do check out
The Beautiful Lady Was A Palace Eunuch
at Amazon.com
Acknowledgement:
Kathleen Fetner, Technical Advisor and Friend