As one thing generally does lead to another, it's not really surprising that my blog discussing the island Capri led me to an apricot picker in Sorrento in 1972. Well it wouldn't really be logical that this would happen to anyone else, but for me it did. If you were writing a blog about Capri it could very well lead you to a followup blog on giant rock structures in the sea, or great recipes for linguini vongole, or maybe addresses for the best handmade sandals on the island. But for me it led to a most inventive apricot picker in Sorrento.
What really happened is it led me to the picture you see here. I hadn't encountered this photograph in years but running across it again I have to admit it is one of my favorite pictures I've ever taken. Just something snapped out the car window on a winding road high up in the hills of Sorrento.
Now I could stretch this into a big long blog. I could go on and on about the reason we should wash fruit carefully before biting into the delicious offerings of summer trees. I could lecture a bit on how inventive people can be about making their work more efficient. Could even give you some great recipes for apricot jam.
But you know what — I'm just going to say isn't this just the most fun picture and let it go at that. I think with all the disturbing news we are facing right now it's time for my creative apricot picker in Sorrento to hopefully bring a smile…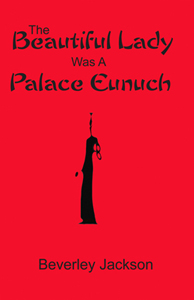 By The Way
This blog was started to sell my new book and I keep going off on other topics. Please do check out
The Beautiful Lady Was A Palace Eunuch
at Amazon.com
Acknowledgement:
Kathleen Fetner, Technical Advisor and Friend