This blog was started as a way to promote my latest book The Beautiful Lady Was a Palace Eunuch but things keep leading me to writing a new blog, not getting busy sending copy to reviewers and trying to get publicity for the book.
A CNN alert just came up on my screen announcing the very brave Diana Nyad was forced to give up her swim from Cuba to USA. My heart goes out to her because my friend the late Florence Chadwick was forced to give up a Catalina to Pacific Coast swim her first time attempt, but I was right there on a yacht next to her the entire second time she attempted that swim again and made it.
It all started with father's newly divorced brother who was, from what I gathered, working his way through the list of eligible women in San Diego, CA. My lawyer father's brother insisted dad help his latest girlfriend, Florence Chadwick, who had gotten in over her head regarding her next attempt at the Catalina Channel. Female channel swimmers were not my father's thing. He started as a criminal lawyer until someone tried to kidnap me when I was 2-1/2. He then had straight business clients like young Norton Simon and ultimately got into what he loved, trucks. He became the leading trucking transportation lawyer in the U.S. None of which prepared him to take on his brother's ocean channel swimming girlfriend!
But as always brother won out. I never totally understood but it seemed to have something to do with her raising money for her swim by selling percentages of her swim to men with money. But by the time she landed in dad's lap she'd sold over 100% of the next swim from Catalina to San Pedro and was in deep trouble. Florence had to be hidden as a first step. Where? In the bedroom next to mine in our home. And she had to practice daily in secret. She couldn't go to a public beach for ocean practice with all those men who owned too much of her swim after her. How? I drove her down to the old Del Mar Club in Santa Monica (now a lovely hotel) where there was a secluded indoor pool of almost Olympic proportions. My father had somehow arranged for us to have the pool to ourselves in strict privacy every day for five hours. I'd tie a rope around Florence's waist and the other end to the diving board. While she started swimming non- stop against the rope which gave her the action of swimming against waves (sort of) I took out a good book (went through a lot of books before she completed that swim!!!) and every hour I held out a cup of sugar and water our housekeeper had prepared attached to the end of a long wooden pole. I think that's what it was. If I were swimming against a diving board for five hours a day I think I would have wanted something more interesting than sugar and water! After the swim we went home where mother and I had early dinner with Florence and dad who talked business throughout, Florence went straight to bed after dinner and I went out dancing to one of the Sunset Strip nightclubs like Mocambo, Trocadero or Ciro's or the Coconut Grove in the old Ambassador Hotel. And the next morning back to the Del Mar Club, robe, sugar water, another book.
Then came the big day. What most people never knew, the shark danger for Florence's swim was secretly much more dangerous than anyone could imagine. Sharks are attracted by blood and this was not a day in the month Florence should have been making the swim. But she was fearless. And the cold water shut off the bleeding problem a short way off the coast of Catalina.
Now I said I was there with her. Well I wasn't in that freezing water you can be sure. One of my special BFF's except we called them best friends then was Mary Margaret Muller and her Uncle Frank Muller had a wonderful yacht named The Mojo and a Filipino houseman who was a fine chef. So my parents, and Mary Margaret's and Uncle Frank and MM and I had a lovely warm crossing with continuous fabulous dining. Cuddled into cashmere sweaters and skirts and camel hair coats occasionally we'd stop eating and venture out on deck to watch Florence ploughing through the icy waves. We had lights on our ship shining on her as did her attending boats.
At one exciting point the coach in the small boat that gave her nourishment every hour at the end of the long pole (it was probably something better than our Emma had been making for two months) invited me to board their little boat and make that hour's serving with them. I was more agile in those days and somehow got myself from the Mojo into the little boat and off we went. As Florence covered in bear grease, I think it was as some protection against the cold, slowed her strokes to take her nutrition she looked up and saw me from her freezing position and shouted, "You shouldn't be out here Little Sister, you'll catch cold!" She then gulped her drink down and continued on battling the high waves and I went back to my luxurious surroundings aboard the Mojo until we all got to San Pedro beach. Well, we dropped anchor off shore of course.
Florence did indeed make the successful crossing but her torturous hours in the freezing water and her world's record were almost destroyed by unknowing well-wishers on shore who ran down to greet her. Luckily her coaching attendants had guards waiting on the beach for just such a happening. Had anyone touched her before she stood up in the water and walked out of the Pacific and on the sand by herself, it would have all been in vain.
That was 59 years ago and the memory is still so strong I get chills thinking of her in that water all those hours and the fright as people rushed towards her before she was out of the water.
Somehow my father had solved her legal problems and there were no hits out on her and she moved out as my suite mate and back to San Diego and got on with her life and Little Sister, as she called me, danced on with hers except my father had lowered the boom and issued an ultimatum — either I go back to university, get married or get a job. So I got architect William Pereira to take me on as his receptionist and I had a dream job and still danced the nights away. Daddy was happy. I was happy. And Bill found me a great receptionist because I knew most of his clients' children and the clients themselves. But that will be discussed sometime in the future. I've really got to get busy and send out press releases on The Beautiful Lady was a Palace Eunuch. If you all would spread the word about my book, word of mouth is what sells books now they tell me, then I could concentrate full time on telling you stories like this!!!
Here is a fun video found on Youtube of her appearance on the TV show "What's My Line?":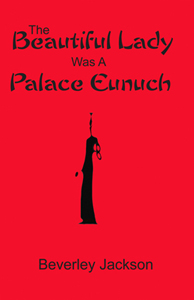 By The Way
This blog was started to sell my new book and I keep going off on other topics. Please do check out
The Beautiful Lady Was A Palace Eunuch
at Amazon.com
Acknowledgement:
Kathleen Fetner, Technical Advisor and Friend