Chapter Two
The First Annual Tientsin Carpet Fair
Part Two
The young language students were quite delightful. It was a great novelty for them to be able to practice the English they were studying with real English-speaking Americans. They smiled at us when Comrade Sung couldn't see, giggled at anything slightly humorous, and eyes lit up whenever we came out with a bit of slang or unusual idiom.
Steve Allen arrived a couple of days after us. He had been committed to perform at a charity benefit two days after we were to leave for China and wasn't about to disappoint the organization. Comrade Sung and the students really had a challenge when they took on the multi-talented and very funny Steve Allen. His answers to questions could be most unpredictable, to the total confusion of Comrade Sung and delight of the language students who knew more English than the Comrade.
Jayne and Rosa both came down with a flu bug several days after our arrival but tried not to give in to it. One night, after a particularly arduous day at the carpet fair, Jayne went straight to bed. I decided to take a big bowl of chicken vegetable soup up to her room after we finished dinner about 6:00 in the evening.
Room service definitely wasn't available in Tientsin Hotel Number One during the Cultural Revolution. Maneuvering a large bowl full of hot liquid and vegetables up five floors in a swaying ancient cage elevator proved to be an interesting challenge.
Inside the sick room, after first knocking, I found the invalid entertaining five of the young language students. They were sitting on her bed, the only chair in the room and on the floor. They had snuck in, unknown to the dreaded Comrade Sung, for "slang lessons". Deep into the night, Jayne resting against several of the lead-filled pillows the hotel supplied, and I on the floor, taught "so long", "see you around" and other innocent little gems to the enthusiastic young Chinese. A couple of days later, walking near the hotel, a voice called out to me, "Hi Pal!" It was of course one of our students.
On one occasion Steve Allen was speaking very slowly and clearly to a young man who was studying English. "You speak English good," the young man exclaimed.
We each found our own way to cope with language problems. My worry was leaving a morning wakeup call each night. I'd write very large on a piece of paper "7:00 Room 203" and take it down to the formidable two attendants who sat in a little kiosk near the elevator spying on us and guarding the heavy keys we needed to get into our rooms, unlike the Chinese who entered by magic. Then I'd show them 7:00 on my wrist watch. The charade continued with me resting my head on my hands, closing my eyes pretending to sleep, snoring a bit, then knocking on the wall. It worked very well, except for the night one of the attendants asked after my performance, "You want me to wake you up at 7:00 in the mornings again?"
We were transported each day, for five days, to the First Tientsin Carpet Fair in buses, and bussed back to the hotel for lunch. Then back to the fair for the rest of the day. Jayne and Rosa's negotiations for carpet purchases went on endlessly. And since I got into China under the guise of a secretary to the newly opened Allen-Wu Carpet Company I had to be there pen and paper in hand. This fair was our first experience with the "no one can make any decision what-so-ever without consulting someone else who is somewhere else" policy in the PRC in February 1975. There were interminable sessions at long tables, drinking tea and inhaling the cigarette smoke of our hosts, who also made frequent use of the ever-present brass spittoons. And through all of this, hour after hour, a pianist at a Steinway played. Every now and then, in our honor, he would play a very loud rendition of Home on the Range. —to be continued
Chapter 1: Part 1  Part 2
Chapter 2: Part 1  Part 2  Part 3
Chapter 3: Part 1  Part 2  Part 3  Part 4
Chapter 4: Part 1
Chapter 5: Part 1  Part 2  Part 3
Chapter 6: Part 1  Part 2  Part 3
Chapter 7: Part 1
Chapter 8: Part 1  Part 2
Chapter 9: Part 1  Part 2
Chapter 10: Part 1
Chapter 11: Part 1  Part 2
Chapter 12: Part 1
Chapter 13: Part 1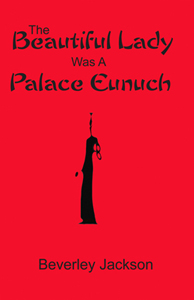 By The Way
This blog was started to sell my new book and I keep going off on other topics. Please do check out
The Beautiful Lady Was A Palace Eunuch
at Amazon.com
Acknowledgement:
Kathleen Fetner, Technical Advisor and Friend