Parker Ladd and Arnold Scassi's wedding in New York last week was a very happy occasion making international news. Following the private civil ceremony there was a major celebration at Le Cirque attended by a most impressive group of friends. I wasn't there, but I do have a Parker and Arnold story to tell you…
It was 1972 and we were all spending some weeks on the beautiful, in those days uncrowded, island of Capri. One evening at a dinner party in a very glamorous home high above the Quisisana Hotel I was telling Parker and Arnold and an Irish character actor whose name sadly has vanished from memory that I thought there was a ghost in the home where I was staying. While my two friends from the United States didn't particularly react, the Irish gentleman was genuinely intrigued. So I invited the three of them for luncheon later in the week to check out my ghost scene.
The home where the suspected ghost might be living was called Torre Saracena and belonged to my close friend Tamara Cherio Usher (now Kinsell). For those of you who know Capri it was the large estate that descended down the mountain towards Gracie Fields Club on the beach on the far side of Capri. It had been Tamara's parent's beach house, their main house and her mother's painting studio had been sold earlier. Today, no longer owned by Tamara. Torre Saracena has been converted into five large condominiums.
One walked down many steps from the road to get to the house, 72 I recall counting one night when I returned from dancing for hours in very high heels! And then there were seemingly endless descending steps from floor to floor. It was on the last ten steps leading to the level where my lovely large room was located, and on into that room, that I felt the ghostly presence. By the way, the terrace off my bedroom overlooked the famed so often photographed three giant rocks called Faraglioni.
The luncheon day arrived and Arnold, Parker and I went out to the main terrace where luncheon would be served to look at the view and enjoy aperitifs but our Irish friend had interest in only one thing. He was on the trail of a ghost! I actually was quite relaxed about things because I received very friendly protective vibes from my suspected ghost. Finally luncheon was announced and our friend reappeared with a very pleased look on his face. "You are quite correct. I sense the presence as well. It is in a very limited area however — the large hallway and bedroom inside on this floor and the last ten steps of the stairs leading to this level." No one said a word. The only sound was the shattering of the glass I had held as it hit the ancient stone flooring of the terrace. He found it exactly where I felt the presence and I'd purposely given him no clue.
When Tamara returned from Naples I told her of the experience and she took it in her usual easy manner. "I don't know who it is, but I'm not surprised that we have one!" So I never found out any history of MY ghost as he/she became but we lived together very nicely my entire stay. I really felt I'd be quite protected in case of any emergency. My nice ghost was there watching over me.
There was another sort of ghostly experience this trip that started in Capri and ended with a face looking out at me from the window of a passing bus on Madison Avenue in New York City. But that is for another blog. As is the ghost in my Kinnerton Street mews in London. Oh dear, I do seem to attract ghosts don't I!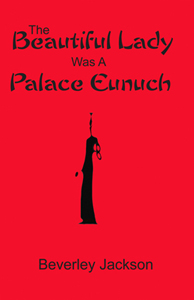 By The Way
This blog was started to sell my new book and I keep going off on other topics. Please do check out
The Beautiful Lady Was A Palace Eunuch
at Amazon.com
Acknowledgement:
Kathleen Fetner, Technical Advisor and Friend