Since you are still getting daily news about Paris collections Kathleen and I decided to post the advance written Sunday blog for you to ahead of time to read along with all the daily reports from Paris.
Big news out of the currently occurring Paris fall 2012 ready to wear collection was, Hussein Chalayan showed some of his collection with models wearing not the six inch stilettos heels that have had models falling off the runway but sneakers. Not those weird Alexander McQueen creations that Daphne Guinness and Lady Gaga stumble around in. But sneakers! For older generations, sneakers are glorified tennis shoes! Fashionista's important blog reports: "Every editor and fashion industry leader is running around Paris collections wearing sneakers." Then Gwen Paltrow's very good blog "GOOP" presented a pair of gold sneakers with information of where to purchase them. Today I received notice from Bergdorf Goodman that Lanvin has come out with a pair of gold sneakers with black patent toes for $725.00!
And I'm sitting back smiling to myself. In 2001 I was lecturing on Chinese footbinding and my then three year old book Splendid Slippers – A Thousand Years of an Erotic Tradition at San Francisco's Legion of Honor Museum. The capacity audience was most attentive for my hour plus lecture and kept me there about 40 minutes more answering questions. Naturally this was all very flattering. But my feet hurt!!! I was wearing a fairly sensible pair of vintage Roger Vivier shoes from Paris many years before when the late Mr. Vivier had only one outlet, his area in the Christian Dior shop in Paris. Now the brand name has been sold and I have no idea who is behind the company. He had a heel that was very sensible for that time, I think it was called a French heel. But sensible or not, standing that long in one place — my feet hurt!
Leaving the museum I took a cab straight to the San Francisco branch of Saks Fifth Avenue and staggered into the shoe department. Collapsing into a chair I announced to the nice salesman who presented himself, "I want the most comfortable shoes you have in Saks. I don't care what they look like."
"You're in luck," he replied. "We've just started carrying a new brand called Icon and the first shipment came in this morning. They are made of soft Italian leather and they have no heel." He brought me the only pair in my size. They were very fine tennis shoes in my estimation, but the price a great deal more than the $35 I was used to paying for my canvas tennis shoes. I started to balk at the price, but meanwhile he slid my hurtin' feet into the Icons and it was heaven. There is soft padding in the shoe so it's like walking on foam. That Italian leather they used for the original Icons was almost as soft as glove leather. But I could feel good support. I walked out of the store in them and have been wearing Icons ever since. My friends go from one shoe fad to another and I just buy another pair of Icons when the seasons change and that womanly "I've got to have a new pair of shoes" feeling strikes.
Along the way four years ago Stuart Weitzman came out with gold, copper, silver python sneakers (tennis shoes!) So I got those too. And do they come in handy. Three years ago I was in San Francisco for the Asia Museum evening gala celebrating a special exhibition from Shanghai Museum. I took a favorite very fancy antique Chinese robe to wear for the event and I even dug out a pair of silver Vivier pumps to wear again just this once. That was the plan. However the hotel maid had moved a bedside table from where it had been the previous day and late at night I walked right into it and broke a toe. So much for high heel silver pumps. Luckily I had those silver Weitzman sneakers in the suitcase. So I went to the gala looking like an elegant Chinese princess, until you got to the feet clad in silver "tennis shoes".
Now the rest of the world may be making a big discovery — fancy sneakers/tennis shoes are the new thing. But as the kids say, "Been there, done that" and I'm still doing it and will continue the rest of my life. Life is so much more pleasant ladies when your feet don't hurt. Toss those red soled Louboutins and Manolas. Get comfy tennis shoes. Sorry, I mean sneakers.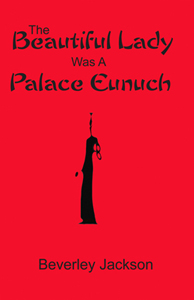 By The Way
This blog was started to sell my new book and I keep going off on other topics. Please do check out
The Beautiful Lady Was A Palace Eunuch
at Amazon.com
Acknowledgement:
Kathleen Fetner, Technical Advisor and Friend