I write a lot about yesterdays. And maybe I imply yesterday was better. It probably was if only because I was younger and more able to cope. Sometimes coping takes a tremendous amount of control and sometimes imagination. For instance yesterday when I was approaching emotional liftoff after more than half an hour of pushing numbers which a robot voice on United Air phone line kept dictating I push, as well as  listening to George Gershwin's Rhapsody in Blue, United Air version, for at least thousandth time. Suddenly I got inventive. How would I be conducting this Gershwin treasure if I were Alan Gilbert as compared to how the late Leopold Stokowski might have conducted it. The telephone receiver became Gilbert's violin. Yes I was on my old fashioned landline. I live in an area where power outages are frequent and we need one. My pen became Stokowski's baton. A little small but I was improvising.   I tossed my hair wildly as Leopold got into full motion, my baton slashing the air with tremendous force. You know the part — da, da, DAH, da…. Luckily I was clutching Alan's violin near my ear with my left hand when unbelievably a live person announced herself on his violin, well, my landline receiver, and asked most serenely if she could assist me — that was just before she disconnected us.
But this is leading somewhere. To a very interesting article in Sunday October 23rd New York Times Art & Leisure section. The Worlds Poor: Rescued by Design by Michael Kimmelman to be exact. Mr. Kimmelman writes about an exhibition in the United Nations visitor's lobby organized by the Cooper-Hewitt National Design Museum.
The exhibition is all about simple ideas to help the poorest people in the world. Tackling the problem of schools for children of frequently moving migrant construction workers in the booming area of Pune, Indian school buses, but not the usual ones, proved an ideal solution. These are schools in buses — buses equipped with classrooms for 25 children who are picked  up where they live. And when parents must move to another location they are connected with school room buses in their new area. This system is now fortunately being brought into the frighteningly crowded slum areas of Mumbai, New Delhi and other cities.  Hopefully this is just the beginning of a project that will spread throughout India.
In Kibera, Naurobi, Kenya someone designed a huge square "stove" with areas for many cooking pots heated by a central unit fueled by refuse the women collect as payment for using the community stove. Brilliant idea. Rural Chinese should have similar to eliminate all the small coal stoves spewing toxic fumes into their tiny huts.
The statistics are frightening in Mr. Kimmelman's article. Over a billon people live in horrifying slums today. I've seen the favelas in Rio myself, one area mentioned. What is really frightening however is the prediction that by 2050 One in three people on the planet will be living in favelas or chapros in Nepal or barrios in Ecuador etc. And we have areas in this country too that are nothing to be proud of.
The seemingly small creative projects featured in this exhibition become big when you look at them as a beginning in solving momentous problems. A beginning indicates moving forward not just ignoring and accepting. More power to the creative minds moving us forward.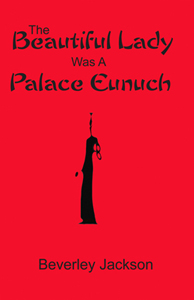 By The Way
This blog was started to sell my new book and I keep going off on other topics. Please do check out
The Beautiful Lady Was A Palace Eunuch
at Amazon.com
Acknowledgement:
Kathleen Fetner, Technical Advisor and Friend