Chapter Three
Stockholm Syndrome In Tientsin
Part One
Something we all noticed was Comrade Sung was becoming much less distasteful to us as the days passed.  It was rather like the captor/hostage Stockholm syndrome Patty Hearst described after her ordeal with the Symbolize Liberation Army.
One day Comrade Sung surprised us with the news that we would dine out at a restaurant that night.  This was the most exciting thing that had happened since I discovered rice pudding for breakfast three days before.  And we were allowed to go alone, or so we thought.  But as I was to learn later in Peking, we were never alone.  Jerry Fisher knew about a place called "Little Dumpling".  Jerry was a black belt in karate and through his years of training he had picked up some Chinese and lots of little hints about travel in China.
There is big dumpling competition in China.  And Tientsin is quite famous for theirs.  It really is a big thing nationally, rather like chili recipe rivalry in the USA.  We went off to "Little Dumpling" squeezed into two cabs with drivers who didn't speak English, however a couple of times when Steve made a particularly amusing remark during the ride to the restaurant a slight sound of suppressed laughter escaped the mouth of our driver.
The streets looked strange at night.  No neon lights.  No street lights.  No headlights except a quick flash when a car passed another car.  Peering into little houses or apartments we passed, only a single very low watt bulb hung from the ceiling.  Bicyclists had a patch of white attached to their backs, not on the bicycles.  But there were so few cars on the roads, night or day, danger was minimal.
The entrance to the restaurant was in an alley.  We were led directly upstairs to a private dining room, allowing only a quick peek at the local patrons who appeared to be workmen enjoying their dumplings and beer.  We were never to be allowed to dine with locals anytime we dined outside the hotels in China.  Our arrival always signaled a frantic rush for a staircase to a large empty room with one table, and sofas with the ever-present white antimacassars protecting the upholstery that had ceased needing or hoping for results from protection a full generation before.
Ushered straight to the round table, we took places on the muslin covered chairs.  Protecting this upholstery had been totally abandoned, and the muslin camouflage installed.  Alongside the chopsticks at each place lay marvelous heavy old Georgian style silver tablespoons and lobster forks at each place.  Checking them out we found Chinese hallmarks.  Obviously there had been a time when "Little Dumpling" had been quite grand.
This night was special, not an orange soda occasion.  So we all tried Mao Tai, the lethal white liquor that was so popular in China in 1975.  However after one disastrous sip of this beverage that tasted like what I would imagine rocket fuel would taste like we settled for Tsingtao beer. The Germans originally brought beer making to Tsingtao, China and the beer was excellent in 1975 and still is today.   Platters of hors d'oeuvres brought us our first taste of so called 100 year old eggs.  We were later to learn that these are plain hard boiled hen's eggs covered with a paste of salt, ash and lime that turns the egg yolks grayish and the white a translucent brownish black.  As long as the shells are not broken they can last longer than 100 days without refrigeration.
Before the famous Tientsin dumplings made an appearance we were served prawns in their shells cooked in a dark sauce; thinly shredded pork with slivers of fresh ginger root and silvery noodles, cucumber and long dark mushrooms; a very large whole fish baked in meat sauce with cubed vegetables, mushrooms and chestnuts; and slices of crisp duck.
The long-awaited dumplings finally arrived, ten per person.  Although we all protested we barely had room for two they disappeared quite well.  I personally downed seven all the while struggling to keep the very slippery dumplings between my chopsticks.  Steve Allen maneuvered his chopsticks with his right hand, while he kept flipping through his Chinese language flash cards to find the word "dumpling" with his left.  He never did.
A very spicy soup with slices of bright red shrimps floating ended the dumpling feast.  We all did agree that the dumplings at Little Dumpling deserved their international fame.  I have had great dumplings in Hong Kong at the tiny restaurant Mak's Noodle favored by knowledgeable Chinese gourmands, and in Taipei in the fine dining area of the Grand Hyatt Hotel called Shanghai Court where the chef was one of highest paid chefs in the world. But the dumplings at Little Dumpling in Tientsin could be ranked right there with these two. —to be continued
Chapter 1: Part 1  Part 2
Chapter 2: Part 1  Part 2  Part 3
Chapter 3: Part 1  Part 2  Part 3  Part 4
Chapter 4: Part 1
Chapter 5: Part 1  Part 2  Part 3
Chapter 6: Part 1  Part 2  Part 3
Chapter 7: Part 1
Chapter 8: Part 1  Part 2
Chapter 9: Part 1  Part 2
Chapter 10: Part 1
Chapter 11: Part 1  Part 2
Chapter 12: Part 1
Chapter 13: Part 1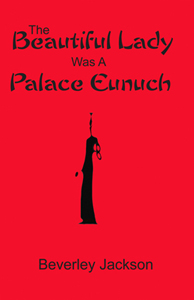 By The Way
This blog was started to sell my new book and I keep going off on other topics. Please do check out
The Beautiful Lady Was A Palace Eunuch
at Amazon.com
Acknowledgement:
Kathleen Fetner, Technical Advisor and Friend