Chapter Three
STOCKHOLM SYNDROME IN TIENTSIN
Part Three
Comrade Sung's built-in radar must have told him we were getting bored and edgy spending all the time at the fair.  So he produced a mini bus and took us on a city tour.  One thousand years ago Tientsin was only a sea bank, so its history is only about 800 years old.  Before liberation (1949) it was a semi-feudal, semi-colonial city.  Traces of architecture from that period remained such as the Dutch building built by the French we'd seen the night before.  Tudor beams adorned buildings in the former British sector, brightly colored tiles and grillwork were found in the Italian section.  The former club for Italian colonists was now the Worker's Palace and quite elegant.  Nowhere were there signs of flower gardens but some window sills held pots of wild clover.
We passed people lined up to get tickets for the evening dance show.  Admission tickets were thirty cents.  Torrie asked, "May we go to the dance show tonight Comrade Sung?"  "No!"  came the Comrades anticipated reply.  No reason given.  We just were not allowed to go to the theatre.  Possibly this was the fear of allowing us to be in middle of crowds where we were unprotected. Both sides of the wide boulevard we traveled on were hung with clotheslines holding strands of straw looped round and round.  They'd been hung out to dry.  Several blocks of natural color, then blocks of red, next blue, then orange.  Rows of children pushed carts down the main street, collecting manure left behind from those morning horse drawn delivery carts.  Later they would deliver it to peasants working outside the city in the fields.  This was one way to teach children to respect the peasants.  However those peasants got cheated out of a lot of manure by the horse owners who tied little cloth bags under the tails of their horses.
Stopping at the Tientsin Water Park we were allowed to get out and take photos.  It was a pretty winter scene with ice crusting the lakes and canals.  Bare trees were wrapped in protective straw mats, and boats were out of the water for winter, piled up in the main square.
Back in the bus we engaged the guides in casual conversation.  We learned they had read Shakespeare and Mark Twain.  One girl said she truly liked Huckleberry Finn.  "He very bad boy," she giggled.
We were even allowed a visit to Tientsin's big department store this day.  But as usual we were being watched.  The chain of spies was set up by our guide.  At the first counter we approached in the store he subtly tugged at the back of a young man's jacket.  From then on this young man, or others who looked like him, were always a slight distance ahead and behind us to move crowds away from us when they began to gather and clear elevators of all other shoppers so we rode up and down in empty elevators.  However, this was all done for a good reason.  Westerners who looked like us were a great novelty in Tientsin at that time.  This was proven to us when we left the department store and discovered curious mobs had nearly turned our small bus over. — to be continued
Chapter 1: Part 1  Part 2
Chapter 2: Part 1  Part 2  Part 3
Chapter 3: Part 1  Part 2  Part 3  Part 4
Chapter 4: Part 1
Chapter 5: Part 1  Part 2  Part 3
Chapter 6: Part 1  Part 2  Part 3
Chapter 7: Part 1
Chapter 8: Part 1  Part 2
Chapter 9: Part 1  Part 2
Chapter 10: Part 1
Chapter 11: Part 1  Part 2
Chapter 12: Part 1
Chapter 13: Part 1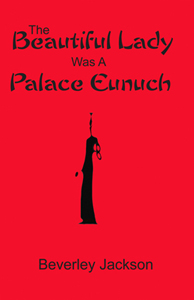 By The Way
This blog was started to sell my new book and I keep going off on other topics. Please do check out
The Beautiful Lady Was A Palace Eunuch
at Amazon.com
Acknowledgement:
Kathleen Fetner, Technical Advisor and Friend