A friend asked me, "Did you ever know Svetlana Stalin Peters who just died?" And my answer was "No, but I read her first book and I did have a one-evening indirect contact with her. "That indirect contact with her was I had her ex-husband, the late William Wesley Peters, as my dinner partner at Frank Lloyd Wright's Taliesin West on one occasion. His widow Olgivanna Lloyd Wright, a former Serb Montenegrin dancer, had learned my beau Dwight Hart was in Phoenix, Arizona where Taliesin West is located. Mrs. Wright had been quite attracted to Dwight during her stays at the Clift Hotel in San Francisco which he ran for Bob Odell who owned the Clift and the Santa Barbara Biltmore. So upon hearing he was visiting near her Taliesin West she immediately called and invited him to dine. Dwight informed her he could come if he was able to bring the friend he was traveling with and she said he could bring the friend.
Mrs. Wright, having expected a male friend was amazingly rude to me the entire evening. After being introduced she immediately turned me over to architect Wes Peters who had been married for 20 months to the daughter of Josef Stalin. A wedding Mrs. Wright had arranged. The handover to Peters was fine with me. Wes Peters proved to be a charming, very intelligent and amusing gentleman. He showed me some of the more hidden fascinating areas of Taliesin West before we went in to dine. Not surprisingly he turned out to be my dinner partner with my date Dwight far away at the end of the very long table next to the hostess. Dinner was good though uninspired. What surprised me was we were waited on by young men who were students at Taliesin West. All wore expensive perfectly fitted evening clothes. Dwight had been informed that dinner was black tie and fortunately I had packed a very pretty long gown for another event in Phoenix. I was told that the young future architects serving us paid at least $50,000 a year to study at Taliesin West in those days, study and wait table for Mrs. Wright! That was a great deal of money in the 1970's! The other dinner guests were all male, basically the top men at Taliesin West. After Frank Lloyd Wright's death it obviously was a male operation run by a matriarch.
Wes made a fascinating dinner partner. I plied him with questions about Falling Waters in Mill Run, PA, one of Wright's most famous commissions, as well as the Guggenheim Museum in New York City which Wes also worked on. And I told him the saga of my mother deciding when I was about eight that I had a speaking voice that needed improving. I mumbled! She found a retired British Shakespearean actor named Guy Bates Post and once a week I was deposited at a fascinating Frank Lloyd Wright home in the Los Feliz area where he rented a room for teaching. The fascinating luxury home had been reduced to a sort of Frank Lloyd Wright boarding house! It wasn't the huge Ennis House on the hill recently purchased by Ron Burkle, nor Wright's famous Hollyhock House, but a small residence on Franklin Avenue basically unknown today in the shadow of the other two. To me it was rather Persian more than Mayan in concept and once inside there was a long narrow courtyard surrounded by the long narrow house. And there was a long narrow pool with water lilies just inside the courtyard. I remember it well because once I wasn't paying attention and I fell into it. I don't remember a lot about Mr. Post except he was very dramatic and smelled of alcohol most of the time. But I guess he did his job because my mother was very satisfied with my speaking voice when the lessons concluded, no more mumbling, and I ended up winning lots of debating contests in high school. I sometimes thought however that these were based more upon my speaking voice than my logic!!
Well while I'm on this subject… A few years ago I was in Los Angeles with some time to spare and went exploring the Los Felix area where I grew up. And I swung by the Wright house where I learned not to mumble. The exterior looked the same. Some men were hauling out furniture that had been used inside for a just concluded photo shoot. I asked one of them if there was anyone in charge inside and he said the property manager. I went in and the very nice gentleman showed me around. Not much was changed except no sign of the pool. He told me that investigators had been curious about the house because the main suspect for the Black Dahlia murders, a doctor, had rented rooms there at one time. He told me it was suspected there might be other bodies buried somewhere. At that point I said had anyone checked where the original pool was. "What pool?" Well I've never heard if they checked but the Philip Marlow in me says that's where the bodies are!!!
Now back to Taliesin West: Following dinner we all piled into golf carts to go from the dining room to the theatre for a movie. Dwight was whisked off first with our hostess and I went in another one with Wes. And Dwight and I were further separated by all possible distance in the theatre. However I couldn't have been sent into Siberia for a total evening with a more delightful partner than the late William Wesley Peters, sadly known mainly for having been married for 20 months to dreaded dictator Josef Stalin's daughter who has just died at the age of 85.
Incidentally what film did we see that night? Expecting something intellectual I was most surprised when the Beatles came on in "A Hard Day's Night". Dwight slept through the film to Mrs. Wright's very obvious annoyance.
In one of the obits I've read Lana Peters, as Stalin's daughter chose to be called in America, had one comment for the press when she divorced Wes Peters and left Taliesin West: "I came away less than glowingly impressed by the matriach and management of Taliesin." So while I never met Stalin's daughter, we really did have something in common!
And while I'm into to things Russian, the great Danish ballet dancer David Hallberg, who recently left New York Ballet to become a principle dancer in Moscow to dance with the famed Bolshoi company and particularly to partner Natalia Osipova, hasn't gotten off to such a great start as you might or might not have read. Before they could dance together Osipova accepted a too tempting to turn down invitation to join the Mikhailovsky Theater in St. Petersburg. And even worse, although his opening night reviews at the Bolshoi dancing Sleeping Beauty were greatest raves possible, it turns out he sprained his ankle near the very beginning of the performance. But the show of perfection went on! Interviewed a few days later he confessed he told no one of his accident until the performance was over. "Russians love that kind of drama in the theater. It would have been really dramatic, but nothing would have been accomplished. When stress sets in and pressure, I focus. Had it (sprained ankle) happened two days before it would have been a catastrophe because now I can't dance. I can barely walk right now."
Well from now on every time I wake up in the morning with aches and pains instead of complaining I'll think of David Hallberg and the show going on achieving greatness in the world of dance.
Speaking of great ballet dancers, beautiful sweet magnificent dancer Darci Kistler, now retired at age 47 from the New York City Ballet, was in Santa Barbara several weeks ago. And I had the great fortune to be one of a very small group invited to watch a Master Class she conducted with ballet students at University of California Santa Barbara. It was quite wonderful to watch her turn shy, frightened or untalented or both, students into glowing performers. Her kind encouraging words were there for all. "Beautiful!" she exclaimed when a step was finally performed correctly after some very bad mistakes. Again and again she instilled if not confidence at least momentary pride. Not all Master Classes are conducted so graciously.
Following the event Darci, Annette Caleel, Dilling Yang (wife of UCSB Chancellor Henry Yang) and several others and I enjoyed luncheon together in the Faculty Club. Darci confessed that when she was young she wanted to be a singer but she had no voice so she turned to dance. Good choice! And now her 15 year old daughter wants to sing. And she has a fine voice. Well two great dancers in a family are really enough. Darci is married to Peter Martins, Ballet Master in Chief of New York City Ballet where he danced from 1967 until he retired 1983. Maybe it is time for a singer in the Martins family…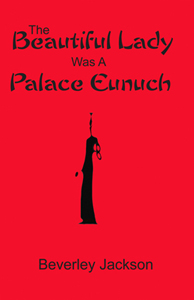 By The Way
This blog was started to sell my new book and I keep going off on other topics. Please do check out
The Beautiful Lady Was A Palace Eunuch
at Amazon.com
Acknowledgement:
Kathleen Fetner, Technical Advisor and Friend