A Front Row Seat for the Cultural Revolution
THE LEGENDARY CAPITAL OF CHINA
Part 3
By asserting ourselves some amount of freedom was possible in Peking. We were well located. Two long blocks down the street was Tein An Men Square and the Forbidden City. Just around the corner we had Wangfujing Street, Peking's main shopping street with the gigantic People's Department Store and assorted small shops.
Steve located a bicycle and he was off to see the sights of Peking on his own. Rosa spent private time with family we were not allowed to meet. No museums were open during the Cultural Revolution. With the exception of the Forbidden City, which we were promised they would eventually take us to see, the contents of most museums had been carefully hidden to protect them from being destroyed by the frightening young Red Guards. So, I went shopping. The small stores were limited, but the big public department store was a fascinating orgy of cheap plastic products available to the Chinese.
My visits to the stores were unplanned and unannounced, but somehow always anticipated by the Chinese. As I stepped over the threshold there was someone there to shepherd me through the crowds that quickly assembled around me, or empty an elevator for my exclusive use. The entire trip we were never once permitted to enter an elevator with any Chinese other than an employed elevator operator.
I did find some things to buy in the big over-heated over-crowded store. China had been such an unknown quantity to Westerners for so long, people had asked for samples of everything. I went home laden with cigarettes (I still have a couple of packages of very stale assorted brands of 1975 Chinese cigarettes), tooth paste, hand painted bone tooth brushes, plastic sandals, panda bear trimmed baby clothes, blue cotton Mao jackets, caps with red stars.
It was sad to see how limited merchandise was, and the consistently poor quality that was available. These are the people who had known the most beautiful of the arts for 5,000 years and had now been reduced to repetitive ugliness and mediocrity. In the art department of the store you could buy paintings, etchings, lithos and embroideries of Chairman Mao. In the literature department you could buy the writings of Chairman Mao.
The crowd attractor in this store, other than me, was the bicycle department. Bicycles were the ultimate luxury. Since cars were limited to high officials, the military, the foreign diplomats and a small number of taxis in major cities, bicycles were the luxury form of transportation. Horse or mule drawn carts still sauntered through the streets of Peking, and on the outskirts of the city on occasion we encountered camel caravans. Overcrowded buses ran in some areas of Peking. Salaries were so small that the purchase of a bicycle which was very inexpensive to our thinking was a tremendous expenditure for the average Chinese. Family members would pool money to help one member buy a bicycle, which others would share.
With the slight relaxation of our regimentation came the opportunity for expanding our culinary experiences. Our second night in Peking we dined at a popular restaurant called Hung Pin Lo. Peeking into the worker's dining rooms which our guide/translator/spy hastened us quickly past, we saw groups of men sitting around tables with steaming Mongolian hot pots in the center. They were talking loudly, laughing, drinking, while dipping their vegetables and chicken or meat into the steaming broth.
Our heightened expectations were unwarranted. We were greeted by the familiar empty room with sofas and chairs at one end and a big round table at the other. Isolation was our destiny. The workers slopped broth on paper covers, we found cloth napkins folded like flowers emerging from western goblets. Out came the no longer surprising hors d'oeuvre platters with cucumbers cut like flowers, duck livers marinated in wine, 100 year old eggs, and thin slices of pork tongue. But unfamiliar dishes were to follow — a sort of quenelle with an outside layer of finely ground chicken mixed with egg white, filled with shark meat and served with a creamy butter sauce. Deep fried batter-coated chopped prawn balls came with a dish of fried salt to dip them in. A pyramid of Chinese cabbage was surrounded with thin carrot slices, bamboo shots, slices of mushroom, chunks of ginger root and Chinese ham jerky. Long skewers tipped with tiny pieces of mutton rolled in sesame seeds weren't as innocent as they looked. This was our first adventure with really spicy food. Crispy deep fried seaweed was combined with thin slices of bamboo shoots. Chicken in a white sauce was surrounded by button mushrooms cooked in a brown sauce. A big whole fish stared at us from a pool of very spicy meat sauce dotted with slices of green pepper and carrots. Sections of oxtail arrived in a milder meat sauce. Dinner ended with corn milk based soup of prawns, fresh ginger and cabbage. And we would have settled so happily for cooking our own in a Mongolian hot pot with the crowd downstairs! …Next installment we travel to the Great Wall.
Chapter 1: Part 1  Part 2
Chapter 2: Part 1  Part 2  Part 3
Chapter 3: Part 1  Part 2  Part 3  Part 4
Chapter 4: Part 1
Chapter 5: Part 1  Part 2  Part 3
Chapter 6: Part 1  Part 2  Part 3
Chapter 7: Part 1
Chapter 8: Part 1  Part 2
Chapter 9: Part 1  Part 2
Chapter 10: Part 1
Chapter 11: Part 1  Part 2
Chapter 12: Part 1
Chapter 13: Part 1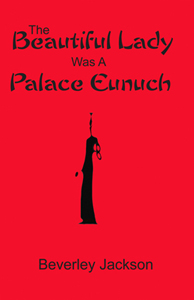 By The Way
This blog was started to sell my new book and I keep going off on other topics. Please do check out
The Beautiful Lady Was A Palace Eunuch
at Amazon.com
Acknowledgement:
Kathleen Fetner, Technical Advisor and Friend