Most of you will not know that while I live quietly in Santa Barbara, walking the beach with my dog and writing books about Chinese costume and custom, I am quite well known in China and many parts of the world as "Lady Little Foot". I should explain Lady Little Foot aka Beverley Jackson, far from having little feet is a size 10B!! This name they have for me is based on my book on the history of Chinese footbinding Splendid Slippers: A Thousand Years of an Erotic Tradition
which deals with Chinese footbinding and the resultant tiny lotus feet. When I wrote this book in 1998 the only other book on the subject in the English language was a book in 1966 Chinese Footbinding by Howard Levy which basically covered only the sexual side of Chinese footbinding. My book, the most complete book on the subject to this day, which covers footbinding in history, in the arts, the sexual aspects, historical importance, etc. became a national best seller. And I have lectured all over the world on the subject in museums and universities to totally filled auditoriums. People asked how my lectures are so popular. I have a one word answer "sex". The tradition of Chinese footbinding is very much involved with sex.
I am most amused now to Google footbinding and find 49 pages filled with thesis, books, papers on the subject. The majority of them using my book for their reference material and seldom crediting my work. It takes someone as fine and important as wonderful author Lisa See to give me credit in her international best seller and soon to be a major movie.
My 1998 book Splendid Slippers has gone on and on and in February 2011 Random House reprinted it once again. But people still will read the book and comment to me their opinion that only the affluent with servants bound their feet. I stress throughout the book that although footbinding began in a palace in about 950 AD, by the 17th century even the poorest Han Chinese women bound their feet. Manchu women were forbidden by the emperor to bind feet after the Manchus invaded China in 1644.
So today I'm giving you photographic proof. In this picture, taken about 1910, the obviously not wealthy women have just climbed 6,666 steps to the top of Mt. Taishan, one of the five sacred mountains of China. They've climbed those 6,666 steps on those tiny bound feet most of which are about three and one half inches toe to heel. The women in this picture as you can see haven't been sitting on silken cushions and carried everywhere by servants all their lives. The little feet you see in this photograph are used to being walked on hard and long while the women work in the fields and live most arduous lives. In this photograph the women are now sitting down taking a much deserved rest. Giving those tiny feet a rest. Those tiny feet that have just carried the not so thin ladies up 6,666 steps to the top of Mt. Tai!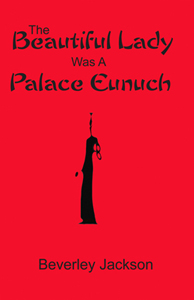 By The Way
This blog was started to sell my new book and I keep going off on other topics. Please do check out
The Beautiful Lady Was A Palace Eunuch
at Amazon.com
Acknowledgement:
Kathleen Fetner, Technical Advisor and Friend