Chinese New Year is still with us and has grown in popularity throughout the USA so remarkably the past few years. I'm celebrating heavily this year because as I've mentioned before I was born in the Year of the Dragon. This is my year. But I'm breathing happiness not fire!
While I'd like to be in a major city in China to see the fireworks displays, or in San Francisco Chinatown for their great annual parade, the New York Times this morning made me wish I'd been there to attend the Chinese New Year gala performance of the New York Philharmonic at Avery Fisher Hall. They did it right starting things off with a traditional Chinese dragon dance, the lengthy active dragon performing all over the stage. Not surprisingly Lang Lang, the marvelous Chinese pianist, was guest performer. This is a hard act to follow but conductor Long Yu tried his best conducting the New York Philharmonic in a program that included Li Huanzhi's Spring Festival Overture. But what I would particularly have enjoyed seeing was the troupe of Mongolian children, the Quintessenseo Mongolian Children's Choir, performing Mongolian folk songs dressed in traditional costumes. Jennifer Taylor took the following adorable shot for the New York Times:
The children concluded their part of the program with America the Beautiful learned in English with Mongolian accent. This would have been a harder act to follow than the dragon dance!
My last post about dragons I live with brought an amazing response of emails, snail mail and phone calls. And presents! A good friend in Northern California Roberta Quan sent me two treasures with dragons:
And my friend Joan Selwyn brought me a copy of an enchanting children's book she wrote using dragons to teach the A,B,C's:
Then having thought I'd found all the dragons in my house I started looking around and I missed quite a few. How can a person miss a bunch of dragons in the house? Well I did and here they are: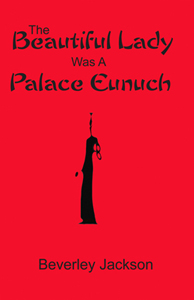 By The Way
This blog was started to sell my new book and I keep going off on other topics. Please do check out
The Beautiful Lady Was A Palace Eunuch
at Amazon.com
Acknowledgement:
Kathleen Fetner, Technical Advisor and Friend