Chapter Seven
VISITING A FUTURE AMERICAN PRESIDENT
That invitation George H. W. Bush had extended on our hurried encounter outside the Tientsin carpet factory was repeated in Peking. Needless to say, we accepted. The man we now refer to as father of the first President George W. Bush was at the time Ambassador George H. W. Bush. He had been the United States Ambassador to the United Nations, before being appointed Chief of Mission from the United States to China. We didn't have full diplomatic ties to China in 1975, so we didn't have an Ambassador there. And we didn't have an embassy.
Where we were invited was to the United States Legation. It was a nondescript concrete brick building exactly like all those around it, except in size. The Czechoslovakian Embassy just down the street was tremendous and had a swimming pool, tennis court and large staff. The Greek Embassy right next door was much larger than the U.S. Legation. And the Russian Embassy, with reportedly more than 400 people living inside, was gigantic. The U.S. legation had a total of 28 people connected with it. Bush wanted to keep it small. And unlike the Russians, he had all Chinese staff. They did however have one debugged room in the legation for confidential talk.
Barbara Bush was grounded with a flu bug the evening we went to visit, as were Rosa and Jayne who remained in their rooms back at the hotel. But George Bush was the perfect host. Before any sightseeing, he steered the American guests straight to the bar where they were met by an unfamiliar sight — no orange pop, no Mao tai — there was scotch, bourbon, gin. My request was not for any of these, but for an English language newspaper. "Sadly I can't supply that Beverley," he replied. I have to go out to Hong Kong to get one myself. Not allowed in China. No western magazines either."
Our future president couldn't have been more personable. He was warm and friendly and obviously delighted to have guests from home, particularly Steve Allen.
The living room of the residence section of the Legation had magnificent walls covered with many coats of deep yellow lacquer. Our host gave full credit to former resident Mrs. David Bruce for this. Evangeline Bruce was a woman of superb taste and she had achieved wonders inside this unimaginative concrete brick structure. Chinese earthenware pots with bamboo trellises four feet high displayed espaliered nasturtiums in bright orange and yellow bloom in various areas of the room. These were most effective against the spectacular yellow lacquer walls. The room was divided into comfortable seating groups, with the sofas covered in yellow, orange or brown raw silk. You can be sure there were no white lace antimacassars here.
Paintings hadn't been sent out from Washington yet to adorn the walls. But Barbara Bush did some interesting improvising in the large dining room. She displayed a very large finely executed needlework piece she had done herself. "Barbara had a lot of time to work on it sitting there during the long sessions when I was at the U.N.," her husband explained laughingly. I photographed our host in front of the framed needlework and many years later, when Barbara Bush appeared at a political fundraiser in Santa Barbara in role of First Lady of the United States, I presented her with a copy of that picture. She was so pleased she said because she had no other photograph of that project that involved so much work and she'd left the framed needlepoint behind in Peking.
My great interest in the house, having heard about it in detail shortly before leaving Santa Barbara from Evangeline Bruce's best friend Baroness Pauline de Rothschild, earned me a private invitation for a tour led by our host. Everyone else was quite content to relax in American surroundings, with no one listening behind every chair. The upstairs sitting room was done in shades of beige and rust, and there were pictures everywhere of the large Bush family. Four of the five Bush children were expected for a visit to their parents in China a short time after we left. Ambassador Bush's mother had just been visiting from her home in Connecticut. She had been a great hit with the Chinese as she bicycled all over Peking.
The private quarters were spacious and contemporary. The bathrooms were modern, though not fancy. The guest rooms were comfortable and cheery. The contemporary Chinese earthenware the Bushes had collected since arriving in China was pointed out with pride. In the living room we were shown a Boehm porcelain panda bear similar to the ones we had seen pictured when President Nixon had given them as gifts to his hosts that first trip to China. The kitchen was a large white tiled room, centered by a gigantic stove and grill. George Bush spoke glowingly of their Chinese cooks.
He reported both Barbara and he loved the food, and they were generally quite delighted to be in Peking. They played tennis, and thanks to daily Chinese lessons he could now keep score in Chinese when playing with Chinese friends. Sundays they attended church services held at 9:30 in an old bible school building. "I wouldn't miss church," he explained. "It means a lot more here. The service is in Chinese. The Africans all sing the hymns in African and we sing them in English. It's a very personal part of our lives. We're very glad that we are permitted to have it," he added. Hearing this we were all brought back to the realities of the world outside, the world where we were in the middle of the frightening Cultural Revolution in China.
It was a nice visit, and well worth the time I had taken earlier in the day to visit the beauty salon in our hotel. It was probably the only one in all of China at the time. Vanity was definitely not encouraged under the communist rule, and was even less encouraged during the Cultural Revolution. Even wearing lipstick was considered a serious offense for a Chinese woman during the Cultural Revolution. Actually it was just nice to have really clean hair again. Torrie had been very optimistic with that hair dryer, and very athletic to get hair washed in the Chinese hotel sinks. I opted for the beauty salon.
The Peking Hotel Beauty Salon looked like an American hospital operating room. The floors and walls were white tile. The cute young girl with her hair in two braids who did my hair wore a white surgical smock. She soaped my hair for about five minutes with me in a sitting position, periodically carrying off excess soap to a sink across the room. For the rinsing process one transferred to an oral surgeons chair near where the excess soap had been deposited. A very clean smelling lotion of some sort was applied. My operator had fairly modern rollers and there was quite a good modern standing hair dryer to facilitate her work. She asked me if I'd like my hair teased. This was the most contemporary encounter I had with any Mainland Chinese the entire trip. Back in my room, examining the finished product in my bathroom mirror, I had to admit she did quite a decent job.
China excerpt from David Frost's interview with George H. W. Bush in the A&E documentary "One on One with David Frost – George Bush: A President's Story".
Chapter 1: Part 1  Part 2
Chapter 2: Part 1  Part 2  Part 3
Chapter 3: Part 1  Part 2  Part 3  Part 4
Chapter 4: Part 1
Chapter 5: Part 1  Part 2  Part 3
Chapter 6: Part 1  Part 2  Part 3
Chapter 7: Part 1
Chapter 8: Part 1  Part 2
Chapter 9: Part 1  Part 2
Chapter 10: Part 1
Chapter 11: Part 1  Part 2
Chapter 12: Part 1
Chapter 13: Part 1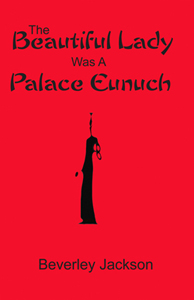 By The Way
This blog was started to sell my new book and I keep going off on other topics. Please do check out
The Beautiful Lady Was A Palace Eunuch
at Amazon.com
Acknowledgement:
Kathleen Fetner, Technical Advisor and Friend