The last fan letter I wrote was to Orson Welles when I was about 12 years old. Actually it was for him and Joseph Cotten.  I was totally mesmerized by their superb voices on the radio show Mercury Theatre on the Air.  Well I think now enough years have passed that I can write a second fan letter so here goes……….
To Marilyn Horne, a woman I respect and admire beyond possible words.  For years before we became friends, like every music lover in the world, I worshiped her for her magnificent  voice.  Now that we are good friends – that means I can call her Jackie instead of Marilyn – I positively worship her for being the kindest, warmest, finest human being imaginable.  To sit in on one of her Master Classes and see how lovingly she treats each student.  How much she cares.  How much she wants to help them reach their full potential.  No screaming and belittling as I've seen others do when conducting Master Classes.  She is all praise and encouragement.

This past week I had the pleasure of attending Opera Scenes at the Music Academy of the West with her 2011 young students performing magnificently in scenes from among others Puccini's La Rondine act 1 and Rossini's L'italiana in Algeri Act 2 duet. What an exciting afternoon of incredible voices with so much promise for the future this proved to be.

Every summer Marilyn Horne is here in Santa Barbara working night and day with her students at the Music Academy. And the rest of the year she is involved with music festivals and so many other activities all over the world. If she is needed she is there no matter how many hours in airports and planes it might require. Most special in her life is the time she devotes to her beloved daughter and grandchildren. But she is there for her friends as well. As busy as she is there is always a shoulder to cry on, a caring person to listen. Marilyn Horne brings laughter as well as warmth, honesty and true caring to all.

Since it has been close to 70 years between my two fan letters, I guess we can consider this my final one.  Jackie, I couldn't have ended my fan letter writing career with a finer more worthy human being!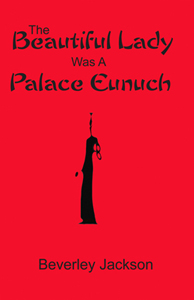 By The Way
This blog was started to sell my new book and I keep going off on other topics. Please do check out
The Beautiful Lady Was A Palace Eunuch
at Amazon.com
Acknowledgement:
Kathleen Fetner, Technical Advisor and Friend