Chapter Eight
NEAR TRAGEDY IN THE HOTEL DINING ROOM
Part Two
The first day in Peking that we were all going our own way with no official activities planned for us I decided to implement my treasured book with directions and maps.  At breakfast I studied the big 1936 fold-out map carefully, having selected my destinations the previous night, starting with the former palace of the late Prince Ch'ing near the former Catholic University.  After the last delicious beads of caviar had been enjoyed, and everyone else had disappeared, I spread the entire map of the city of Peking open all the way on our table to consult with our nice elderly little waiter who spoke quite good English.  I had already written down where I wanted to go and located it on the map.  What I needed from him was directions of how best to get there.  We worked over the map together about ten minutes, he showed me the most direct route to take, I thanked him and left, off for a day of adventure in old Peking.  It had never occurred to me that the elderly English speaking Chinese waiter was forbidden to speak to us for anything beyond the essentials of serving us our meals and that the penalty for breaking such rules could mean imprisonment or worse.
I still don't know what prompted me to stop at the entrance to the empty dining room and look back towards our table.  A horrifying sight met my glance.  The dear little waiter was being half carried out by two soldiers in uniform, one grasping each of his arms.  I tore back through the otherwise empty room shouting his name.  The soldiers stopped abruptly.
"I think you gave me the wrong directions," I told him sternly while shaking my finger at him for full effect.
"I'm going to check with these men and see if you were right," I announced in a strong voice quickly spreading out the suspect map on the table.  Continuing as though I were suspicious of him, I ordered him to translate for me to the soldiers.  Lots of hand gestures were involved in this performance!
"This is where I wanted to go," I said pointing out the first location on my list so that it could be scrutinized even though they couldn't read a word of English.
"Now we are here at the Peking Hotel.  You said I should go down this street, and then turn here, etc." tracing an incorrect route he supposedly had given me with my finger.  "But I think I should go this way," I added my finger designating another improvised improbable route.
"You ask them!" I instructed pointing to one then the other of the belligerent military men.
And it worked.  At least fifteen minutes later the four of us were still standing over the map while the two soldiers argued over my route to each place on my list.  My translating waiter friend and I avoided eye contact but I could feel the warmth of his unspoken gratitude for possibly saving his life.  I then ordered him to bring me another cup of tea before I left, thanked the soldiers for being so smart and figuring out the correct route (which of course was way waiter had told me to go originally) and sipped slowly until they were safely gone, feeling very proud of themselves.
Chapter 1: Part 1  Part 2
Chapter 2: Part 1  Part 2  Part 3
Chapter 3: Part 1  Part 2  Part 3  Part 4
Chapter 4: Part 1
Chapter 5: Part 1  Part 2  Part 3
Chapter 6: Part 1  Part 2  Part 3
Chapter 7: Part 1
Chapter 8: Part 1  Part 2
Chapter 9: Part 1  Part 2
Chapter 10: Part 1
Chapter 11: Part 1  Part 2
Chapter 12: Part 1
Chapter 13: Part 1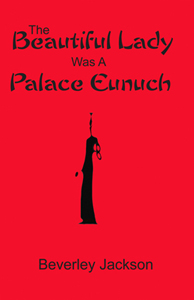 By The Way
This blog was started to sell my new book and I keep going off on other topics. Please do check out
The Beautiful Lady Was A Palace Eunuch
at Amazon.com
Acknowledgement:
Kathleen Fetner, Technical Advisor and Friend