Chapter Eleven
TROUBLE IN T'IEN AN MEN SQUARE
Part One
It was Theodore White who called T'ien an men Square the Place de la Concorde of Chinese history. That was in the 1950's. Little did he know how prophetic his words would prove to be!
T'ien an men Square and the Forbidden City face each other straight on — the old and the new. In 1975 it was Karl Marx, Vladimir Lenin, Fredrick Engles and Chairman Mao who faced the Forbidden City. King-size portraits of them on stone lined the entrance to the colossal square facing the Gate of Heavenly Peace from which Mao Tse-tung proclaimed the People's Republic of China. You never for a moment forgot who was in charge of China in 1975, although in later years we learned Mme. Mao should really have had her picture up there too since she assumed so much power as Mao aged and his health failed.
My own T'ien an men near-catastrophe started out so innocently. But so did the massacre of the students in the same place in June 4, 1989. Torrie Levy had glowing tales of the interesting process of mailing a package home from the big main post office. The post office in our hotel could only handle small mail. And since the big post office was in the picture book for taxi trips I decided to go there with a bundle of souveniers from the Baihuo Dalou (Main Department Store) I wanted to send home. It was only a short distance from our hotel so I pantomimed instructions for the taxi driver not to wait for me once we arrived at the post office. It was my only opportunity to spend some time there with real Peking citizens, not the rehearsed people our guides continually led us to. The driver kept nodding his head "no". I kept nodding "yes" and finally disappeared inside.
There was no one in the entire big busy building who spoke English so this became a test of my pantomime skills. I stood in the entrance looking quite bewildered, my arms loaded with things and not knowing where to start. Almost immediately a man came up and pointed me in the direction of a worker sitting on the floor hammering wooden boxes into shape. This was the first step in the mailing project. The box man accessed my bundle and produced a lidless wooden box he'd just made.
This man pointed me towards a man who had baskets of wood shavings to be used as filler. Together we packed the box. He then directed me to a counter where the inspector would take the box all apart looking for whatever sabotage devilment I might have concealed. It was quite fascinating standing in line watching what people were sending off. Freshly dried seaweed was being shipped to relatives by one elderly woman. Young girls were sending a hand knitted red scarf. The old man in front of me was mailing a photograph of children to an address in San Francisco. The inspector took the photograph out of the plastic "frame" and went over every inch of it with his finger tip — the top, the bottom, the paper thin edges, the entire frame. He was looking for hidden micro-film I was later told. Finding nothing but smiling little faces a proud grandfather wanted to share with fortunate relatives far away in America, it finally passed inspection. A man sending tobacco to Thailand really got a thorough check.
In the line next to me a woman was sending off packages of rice and dried mushrooms. They were each opened and spilled into a big enamel basin, the kind used for everything from washing clothes and brushing teeth to cooking. And the inspector ran his hands through every grain of rice and every mushroom. When he had finished he left the poor woman to get it all back into cloth bags that seemed to have shrunk since the inspection began. Once she had it all in the original cloth bags she sewed them up, having come prepared with needle and thread.
The inspector really wasn't too hard on me. My purchases looked innocent enough, which they definitely were. It really puzzled him that I needed so many hand painted bone tooth brushes and six pairs of brightly colored plastic sandals in ridiculously large sizes. But I passed inspection and ultimately was directed to the table across the vast marble lobby where for a few pennies a man with a hammer and nails put a wooden lid on my box.
Next I "rented" a big paint brush and pot of black paint. It took me at least 20 minutes to paint on my daughter's name and our home address, with my Peking hotel address in the proper spot. When I returned the brush and paint pot, they handed me an enamel basin filled with hot water and a clean but threadbare towel to wash the paint off my hands. I paid what I considered a very small sum for over two hours of entertainment — plus a big box that had to travel many thousand miles. …to be continued
Chapter 1: Part 1  Part 2
Chapter 2: Part 1  Part 2  Part 3
Chapter 3: Part 1  Part 2  Part 3  Part 4
Chapter 4: Part 1
Chapter 5: Part 1  Part 2  Part 3
Chapter 6: Part 1  Part 2  Part 3
Chapter 7: Part 1
Chapter 8: Part 1  Part 2
Chapter 9: Part 1  Part 2
Chapter 10: Part 1
Chapter 11: Part 1  Part 2
Chapter 12: Part 1
Chapter 13: Part 1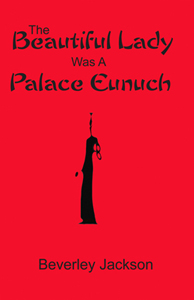 By The Way
This blog was started to sell my new book and I keep going off on other topics. Please do check out
The Beautiful Lady Was A Palace Eunuch
at Amazon.com
Acknowledgement:
Kathleen Fetner, Technical Advisor and Friend