Chapter Three
STOCKHOLM SYNDROME IN TIENTSIN
Part Two
Since the taxis weren't waiting for us when we finished Steve, Herb Cole, Rosa and a nice Danish man, Peter with an unpronounceable last name, and I decided to walk a bit.  Peter somehow had become assimilated into our gang of ten by the second day, having met and liked him at the carpet fair.  We were no sooner out of the alley than the crowds began to appear from the dark shadows to follow us.  This was nothing official, just curious citizens looking at strange people,  Red haired Steve at six foot three definitely stood out.  Jayne, still down with flu back at the hotel, would have made a bit of a statement as well.
We walked past shops with subtly lighted window displays.  One had a tiny child's suit with panda bear appliqués and a little hat with ears.  At a movie house Rosa inquired about the film playing.  She was told it was the story of a great hero of the people's revolution who worked in the oil fields of China.  Two darling little girls with black braids took a special interest in me.  This was to be my first chance to give out some of the marigold seeds my friend David Burpee, the father of the flower seed industry in America, had given me to take to China.  Although we'd been warned that the Chinese would accept absolutely no gifts, to prove the self-sufficiency achieved through their revolution, David felt flower seeds would be acceptable.  I thought tomato or squash seeds to get something extra to eat would have been a better gift.  But he was hung up on marigolds — even spent a great deal of money lobbying unsuccessfully in Washington D.C. to make marigolds our national flower.  So I went off to China with 50 packets of marigold seeds, marigolds the flowers of friendship.
Reaching into my oversized travel bag I pulled out two packages of the seeds and tried to give them to the little girls.  Suddenly one of the crowd following us spoke up in perfect English.  "The children have everything they need," he said politely but firmly.  And then he added, "Also they would not grow in our climate."  The little girls looked so disappointed. But I got the message and 50 packets of marigold seeds were left on my hotel bed at the Hilton Hotel in Tokyo before I returned home.
Fortunately at that point attention was diverted from my marigold problem when two bikes collided nearby.  The men riding them stopped and started checking damage as though they were going to file insurance claims.  Peter and Herb grew tired of the crowds and returned to the restaurant.  Rosa, Steve and I wandered across the street to look more closely at a building built in traditional Dutch architectural style.  Rosa asked someone what it was and they said it had been built by the French.  At that point we realized the crowds surrounding us had grown very large and were moving in so close we were facing potential problems.  It was still a friendly smiling crowd, but we decided it was time to return quickly to the restaurant.  Rosa, trying to keep things friendly, announced in Chinese that Steve should get a long-eared fur Mongolian hat like several boys in the crowd wore.  A few people laughed.
Suddenly the man who had declined the seeds started pushing the crowd away from us, speaking severely in Chinese.  They dispersed quickly.  Heading straight for the restaurant we found our group huddled in a little room rather like the Parisian concierge quarters of days long past.  Jerry informed us the police had been called to clear the street.  One official ran inside and shouted into the phone to get taxis there fast.  We were forced to remain crushed together in the tiny room until the taxis came tearing up.  As our taxis drove off the worrisome threatening crowd that had so alarmed the head cadre lined the sidewalk across from the restaurant grinning and waving goodbye to us.  Didn't the officials realize that even if we had been subversives with terrorist plans, we'd been rendered quite harmless with the ten course meal and seven to ten dumplings we'd consumed such a short time before!
Awakening to a new day in Tientsin was quite an exceptional awakening.  The whistles of the steam engines passing through blended with the horse hoofs clattering in the streets.  So many deliveries were made in horse-drawn carts each morning.  As the first signs of dawn threw light, a bare tree in front of the factory across the street stood in silhouette like a Chinese paper cut out.  A lone girl practiced her tai chi exercises each morning on that factory roof at sunrise. —to be continued
Chapter 1: Part 1  Part 2
Chapter 2: Part 1  Part 2  Part 3
Chapter 3: Part 1  Part 2  Part 3  Part 4
Chapter 4: Part 1
Chapter 5: Part 1  Part 2  Part 3
Chapter 6: Part 1  Part 2  Part 3
Chapter 7: Part 1
Chapter 8: Part 1  Part 2
Chapter 9: Part 1  Part 2
Chapter 10: Part 1
Chapter 11: Part 1  Part 2
Chapter 12: Part 1
Chapter 13: Part 1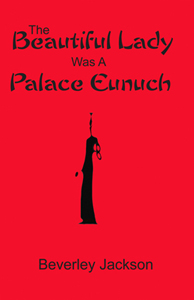 By The Way
This blog was started to sell my new book and I keep going off on other topics. Please do check out
The Beautiful Lady Was A Palace Eunuch
at Amazon.com
Acknowledgement:
Kathleen Fetner, Technical Advisor and Friend