Chapter Two
The First Annual Tientsin Carpet Fair
Part One
The pretentious big shiny red and gold invitation Rosa's influence had secured for me that had brought me to China during the Cultural Revolution read:  "China National Native Produce and Animal By-Products Branch, Peking Branch and Talien Branch cordially invite Mrs. Beverley Jackson to the Chinese Carpets Fair 1975 in Tientsin."  Thirty-four years later I still can't explain why animal by-products groups hosted a carpet fair, other than the fact that the carpets were made of wool or silk.  I suppose if you stretched logic a bit a silkworm might qualify as an animal.  But the timing was right for me to arrange my life and work in Santa Barbara to allow for a few weeks absence for such a rare opportunity so I didn't question anything.  I accepted the invitation to the Tientsin Carpet Fair immediately.
Tientsin Hotel Number One was old.  It was as clean as any place could be where brooms and dustpans are the substitute for vacuums when cleaning tired worn carpets.  But this was a big exciting adventure and things like dirty carpets didn't really matter.  Our group quite liked the quaintness of Tientsin Hotel Number One.  I was deeply saddened to hear it totally collapsed in the big earthquake that hit Tientsin the following year, but happy it hadn't occurred while we were in residence.
My room had two dark metal twin beds and quilts in white muslin duvet covers with big square cut-outs mid-quilt to show the pink quilt inside.  The steam radiator worked, and so did the unglamorous but western style toilet.  The hot water supply was occasional at best.  The bed linens and limited towels were thin with age and wear, but clean.  All meals taken at the hotel were quite good.  The first night Marge urged all of us to get a sealed bottle of water in the dining room to take to our rooms. So we all followed her lead and got bottles of water like Marge's. Traversing the lobby heading for the elevator holding our Chinese water bottles we drew rather quizzical stares.  In our rooms it only took one sniff, not even a sip, to understand the reason for those quizzical stares.  Somewhere along the way the word water had been translated into strong undrinkable white wine.
There were questionable locks on the doors to our rooms and no Chinese inhibitions about entering without knocking.  Delivery of a thermos of boiling water, clean laundry being returned, the nightly inquisitional visits from Comrade Sung — all entered no matter the state of dress or undress we might be in without hesitation and totally unannounced.  More than once I was caught stark naked but no one blinked.  Well, no one but me!
Comrade Sung appeared to be responsible for us.  Although our original thinking was he was checking us out for what harm we might do to China, I eventually realized he was equally concerned that nothing bad happens to the rare visitors from America.  There were elements that might profit from an unpleasant incident involving Americans in China.  The Bamboo Curtain was just beginning to rise a tiny bit and not everyone in China approved.
Each night after we returned from dinner — about the time we had all our clothes off and were ready to bathe — Comrade Sung would burst into one of our rooms accompanied by two young language students from the foreign language school in Tientsin.  Two different students every night.  "Mrs. Jackson, why Mrs. Pollack wear white gloves all time?"  "Mrs. Jackson, why Jerry Fisher do all talking and wife not talk much?"  And in other rooms he had quite a few questions about Mrs. Jackson. "Why Mrs. Jackson have two coats?  Who was Jacqueline she talks about?  Her daughter is named Tracey."  (Jacqueline was my beloved German shepherd.) "Why Mrs. Jackson always want yoghurt for breakfast?"  Reason for this was I'd been advised that the Chinese had learned to make delicious yoghurt from the Russians and it was a safe way to get calcium into my Chinese diet.
During one of his interrogations with me, quite amusingly Comrade Sung confirmed our suspicions that all our bags were carefully and cleverly searched while we were at the fair each day.  "Mrs. Jackson," he began.  "Why Mrs. Allen have so many hairs?"  It took a minute for me to understand.  Some years previously actress Jayne Meadows Allen's adored long-time hairdresser retired.  After endless attempts to replace him, Jayne simply gave up and started covering her own beautiful natural red hair with red wigs.  And she was traveling with five red wigs in her "locked" suitcases. —to be continued
Chapter 1: Part 1  Part 2
Chapter 2: Part 1  Part 2  Part 3
Chapter 3: Part 1  Part 2  Part 3  Part 4
Chapter 4: Part 1
Chapter 5: Part 1  Part 2  Part 3
Chapter 6: Part 1  Part 2  Part 3
Chapter 7: Part 1
Chapter 8: Part 1  Part 2
Chapter 9: Part 1  Part 2
Chapter 10: Part 1
Chapter 11: Part 1  Part 2
Chapter 12: Part 1
Chapter 13: Part 1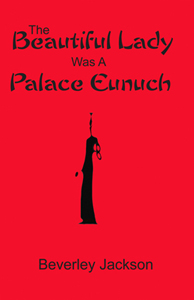 By The Way
This blog was started to sell my new book and I keep going off on other topics. Please do check out
The Beautiful Lady Was A Palace Eunuch
at Amazon.com
Acknowledgement:
Kathleen Fetner, Technical Advisor and Friend